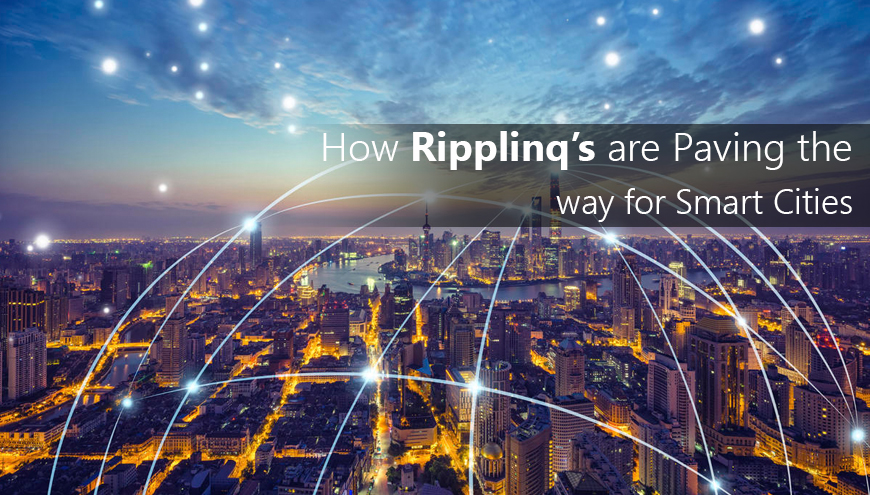 Smart Cities
As world urbanization continues to grow – the total population expected to double by 2050, major cities have become a magnet for talent and a driver of economic growth. While this opens up significant opportunities, it also creates many challenges to be addressed including unemployment and crime demand solution, the need for energy efficiency is becoming urgent, increasing population puts higher pressure on the urban infrastructure and public authorities need to do more with less permanently. As a consequence, urban areas transform into smart cities.
The mission of a smart city is to integrate information and communication technologies (ICT) into the urban infrastructures to be able to improve the efficiency of key fields such as government services, transport, traffic management, energy, health care, water and waste in order to create a safer, more sustainable and better connected city.
The Internet of Things today is helping build smart cities by stitching together varied data points from public information to weather forecasts to traffic information. Ripplinq infrastructure in a city can play a critical role in creating the hyper-local and contextual information that is essential for building smart cities. Cities can deploy a network of low-cost beacons with Ripplinq to create a private network, to collect and send data back to a centralized hub.
Ripplinq in cities can also be harnessed for other initiatives like ensuring public safety in remote locations
Ripplinq and geofences are the latest technology in proximity-based services. Ripplinq or Beacons provide better information in indoor locations while geofencing is a better option for outdoor locations.
To make cities smarter, it is needed an infrastructure designed to create micro-located and personalized services. And this is where ripplinq play an important role. Cities could create a ripplinq network for all the urban facilities to collect and send data back to a centralized cloud-based platform. Proximity data provides crucial insights on users' interactions with mobile devices and the context of it, allowing everything from governments, local businesses and other stakeholders to better understand the citizen behaviour, which increases the chance of anticipating their needs, improving communications and increasing quality life.
For instance, the Taipei Main Station installed beacons in order to help passengers with navigation. Moving forward this year, the Taipei City Government will begin using smart technologies for city administration, public infrastructure, and municipal services, with the aim of introducing smart technologies to 6,000 households.
Smart interface with the public By using Ripplinq-applications people can automatically complete a registration or request form when entering a public office. Tickets for accessing public services, managing queues in administrative buildings, respecting privacy in some conditions, providing equal opportunities for citizens, and many other automated interactions with the public based on presence detection are indicated applications of our technology.
Smart Cities
Ripplinq Application of Smart Solutions will enable cities to use technology, information and data to improve infrastructure and services. Comprehensive development in this way will improve quality of life, create employment and enhance incomes for all, especially for poor and the disadvantaged people, transforming smart cities to inclusive cities. Let us understand this using some examples.
Smart Buildings
Smart Tourism & Leisure
Smart Safety
Ripplinq and smart cities

Improve your communications and public services by delivering relevant information and comfortable interactions for citizens. Integrate iBeacon technology and take advantage of proximity, micro-location and context.
Main benefits:
Quality & efficiency for your services
Satisfaction for citizens
Improvement of administrative costs
Better community managements
Proximity. Accessibility. Interactivity.
Accessibility for disabled
Multi-level gateways
Simplifying / avoiding bureaucracy
Indoor navigation
Emergency routing
Smart administration of resources
Marketing and advertising
development & improvement

Accurate detailed analytics about frequency, time duration, preferred areas and major flows regarding people presence in public spaces like main streets, markets, parks, bus and train stations or other crowded public places. Other use cases: infrastructure tracking, geo- guiding, parking places occupancy and usage frequency, touristic assistance for visitors
Indoor Navigation

The citizen arrives at the institution's office, connect the mobile Ripplinq, and chooses from the menu the service he needs. The ripplinq infrastructure in the building communicates with the cloud platform, delivering his actual location and offers the best route inside the airport. All the accessible locations and services can be presented to the visitor as an interactive map-based navigation and way-finding interface.
Tourism

Sightseeing through ripplinq opt-in for the Sightseeing function could receive a huge volume of information about points of interest, attractions, entertainment and leisure offers and local events. The information will be delivered in a relevant manner, taking in consideration the location of the user and the accessible or visible touristic attractions in proximity.
Accessibility for disabled people When arriving at your office, passengers with special requirements (aged, visually impaired, people with disabilities or using wheelchairs) could use the ripplinq application to select the service of their interest and to mention that they will need special assistance. The public officers will be instantly notified about this special situation and will know how to act. At his turn, the citizen can be oriented in which area of the building to arrive.
Proximity and profile-based marketing

Public institutions could become advertising broadcasters or can team up with specialized companies, in order to smartly and efficiently use their micro-location and proximity communication capacities and to generate supplementary income or other benefits from partnerships. By creating smart interactions, using gamification techniques and developing engaging marketing and communications programs, citizens can receive valuable commercial information and can take advantage from interesting opportunities.
Personnel monitoring

he Ripplinq infrastructure and the mobile application can provide real-time presence detection in all areas. For the users which will opt-in for the service of individual monitoring and reporting, this capability will be activated. Best example for the utility of this type of service are employees with specific roles or functions. Their routes can be pre-defined and monitored and, in case of suspect deviations from the expected path, an alarm can be delivered to a tutor or supervisor.
Community development & interaction Polls

focus groups, visitors behavior studies, other types of interactions can be activated in relevant contextual conditions, in order to receive real-time and accurate feedback from citizens. People can be informed about new services, temporary or definitive changes, improvements, development plans, can be motivated to participate in civic-related initiatives, can receive job offers or other types of information, and can participate to decisions and debates as active members of the community.